Athletics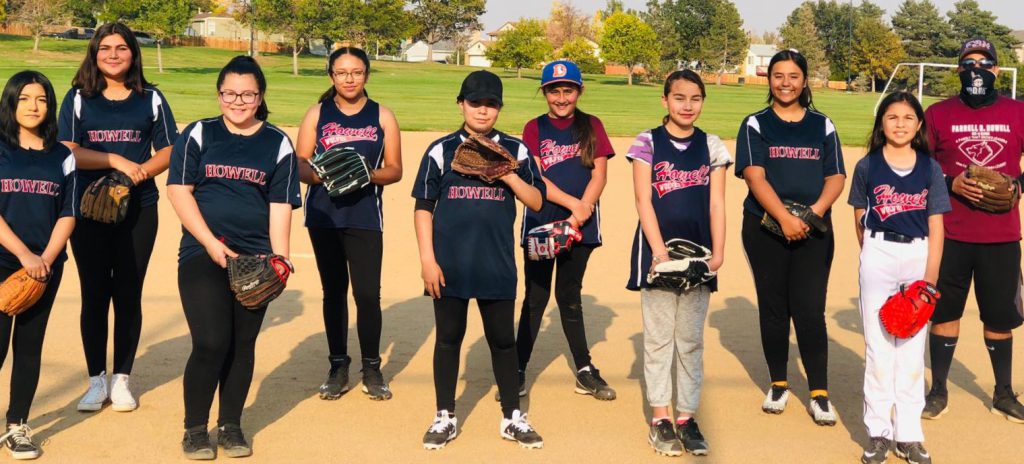 Schedules
Soccer Practice: Tuesday, Thursday and Friday
Softball Practice: Monday-Thursday
Click on the link to view the current Boys Soccer and Softball Game Schedules:
https://docs.google.com/document/d/16n0GjMeNbOVV18QLE9kOz_Am0O3J04j2EFPexMJGeYE/edit
Junior Academy (6th to 8th grade) students in good standing can participate in any sport of their choosing. We offer the following sports:
Cross Country (early fall/coed)
Boys Soccer (early fall)
Softball (early fall)
Flag Football (late fall/coed)
Boys Basketball (winter)
Girls Volleyball (late fall)
Girls Soccer (spring)
Baseball (spring)
Floor Hockey (coed/winter)
Girls Basketball (winter)
Tackle Football (8th Grade Only, Spring) Far Northeast Warriors Futures Program
Volleyball (8th Grade Girls, Spring) Far Northeast Warriors Futures program
A season can last up to 7 weeks. Practices are announced by the coaches and usually start a week before the first game. Students play the surrounding Denver Public Middle Schools in the area. There are buses for students' away games. The 8 teams with the best record in the district qualify for playoffs. For more information at DPS Athletics.
Sports Physicals
All students are required to have a sports physical to participate in a district sponsored sport. Students are eligible for practice and games once this physical has been documented and the school has a copy on file (see below). All old athletics or outdated records will be shredded upon expiration and new physical, permission and emergency records will need to be re-submitted at the beginning of every school year.
Sports Physical Form (English)
Free sports physicals are available at any of Denver Health's School Based Health Centers.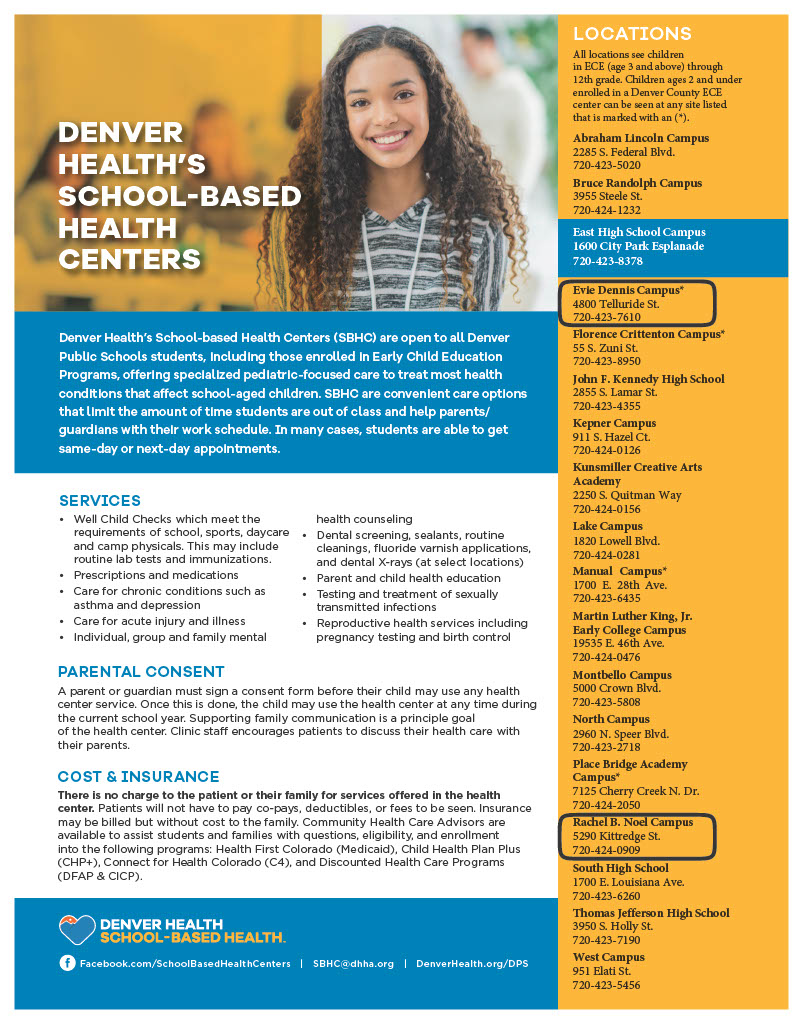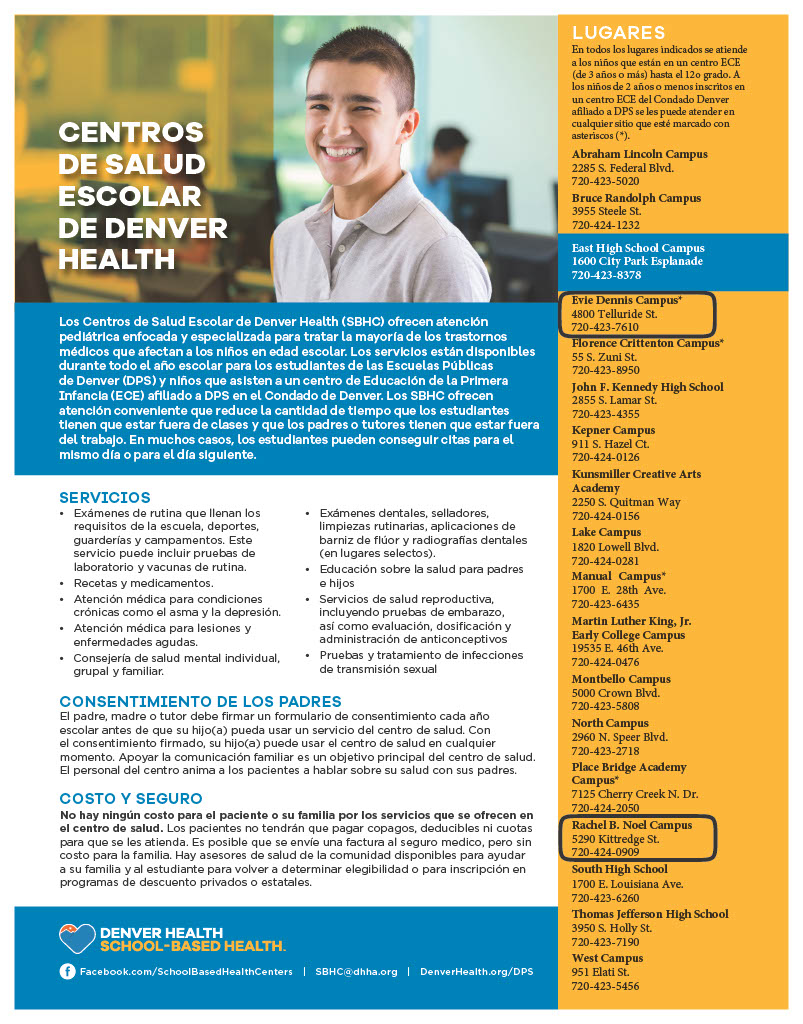 Required to Practice/Play
Must have before a student is allowed to practice and play:
Signed Permission Form
Completed Physical & Emergency Contact Card
$25 'Pay To Play' fee
All paperwork must be given to the Athletic Director. Fees can be paid to the main office.