Family Resources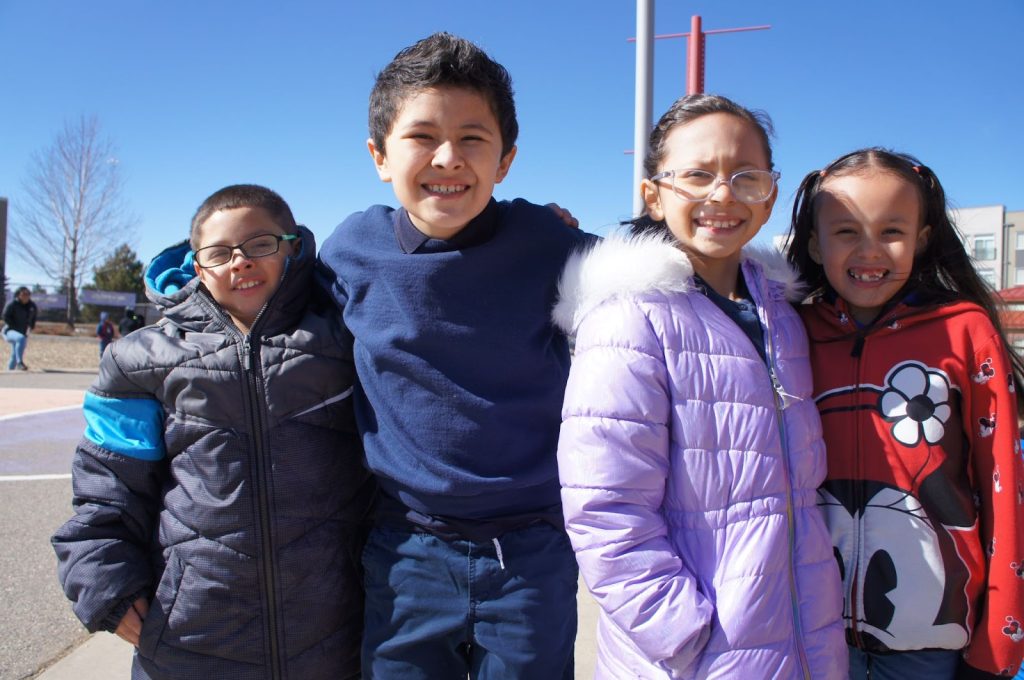 Family and Community Engagement (FACE)
Family and Community Engagement (FACE) fosters school communities that are educated, engaged and empowered to share the responsibility in creating thriving schools where Every Child Succeeds.
Community Engagement Resource Hub
Learn more information about the Community Engagement Resource Hub.
Free Clothing
Clothes To Kids of Denver provides FREE school clothing to students in need or crisis.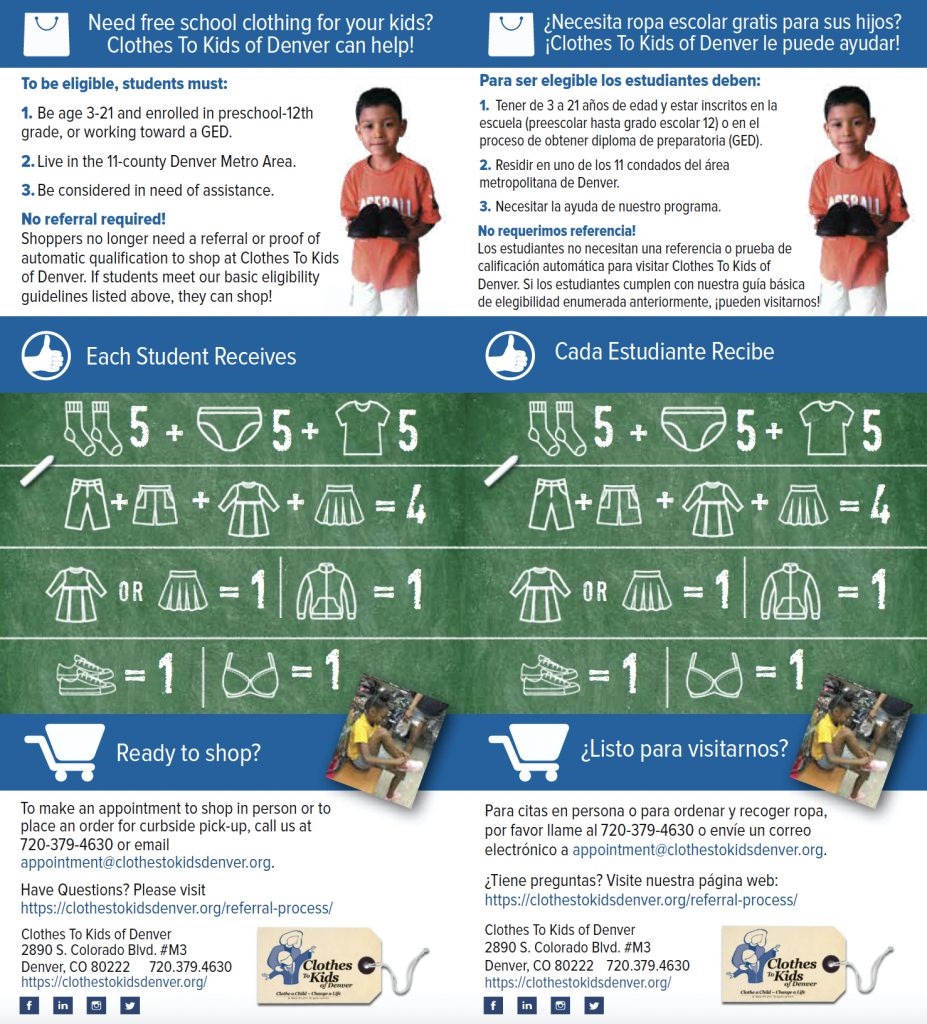 Make an appointment to shop by calling 720-379-4630.
If you are in immediate need of uniforms for school, please reach out to our school's social worker at 720-424-2740 for assistance.
Homelessness
The mission of Denver Public Schools Homeless Education Network is to assist DPS students experiencing homelessness through direct support and advocacy.
HEN focuses support on school readiness and student success including:
School enrollment and advocacy
Backpacks/school supplies
School meal assistance
Clothing, uniform assistance and school fee assistance
Basic-need supplies
Community resources
School transportation
Support & Resources: Call 720-423-1980 or 720-423-1983
Immigration
If your family is facing legal or law enforcement issues related to immigration, please utilize the resources below.