Contact Us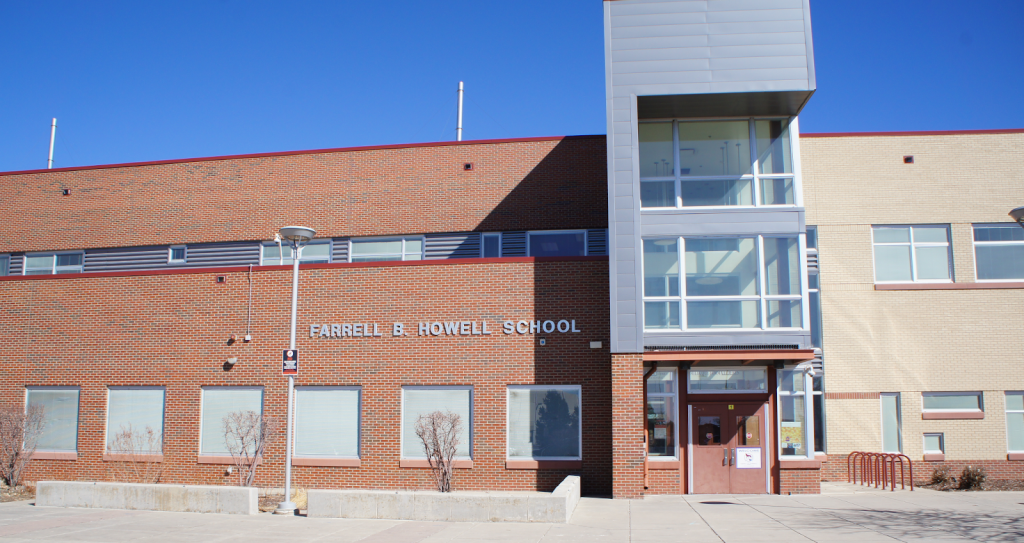 Farrell B. Howell ECE-8 School
14250 Albrook Dr.
Denver, CO 80239-4946
Attendance Line: 720-424-2770
Office Phone: 720-424-2740
Fax: 720-424-2765
Email: FBHowell@dpsk12.org
School Hours
Monday through Friday; 8 a.m. to 3 p.m.
K-8 students are allowed into the building starting at 7:45 a.m., and are considered late (tardy) if they are not in class when the 8 a.m. bell rings. After 8 a.m., students must check in through the main office to receive a pass to class. K-8 students are released at 3 p.m.
*ECE students may have a slightly different schedule, please check with your teacher for more information.
Main Office Hours
The main office is open Monday through Friday, from 7:30 a.m. to 3:30 p.m.
Background Check
Learn more information about Parent & Volunteer Background Checks.